Business Activities
Career Development Support

Creating an environment to support students in their study and growth
University co-ops are the students' partner from admission until employment. University co-ops support efforts to nurture the students' growth by providing various courses and opportunities to experience, tailored to each university's needs, which enable the students to learn skills needed in college life.
Activities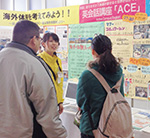 Promoting Student
Emotional Intelligence
Quotient
(Hirosaki University Co-op)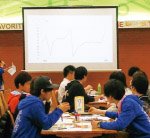 Vision Navigation Seminar (Ryukoku University Co-op)
Wide support, ranging from various courses until graduation


Career Support

University co-ops offer an opportunity to think about college life from admission until graduation, by holding what we called "vision navigation seminars," to help students live their college life purposefully.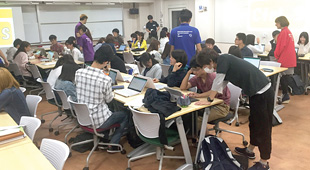 Computer course (Nihon Fukushi University Co-op)
Excellent services even for beginners


Computer-related Services

University co-ops offer various services to ensure that students can use their PCs free from anxiety for four years. University co-ops provide computer courses for beginners, cooperate with computer makers, and setting special counters to deal with purchase using university budget.


2015 PC Conference in University of Toyama
Supporting Research on Learning through Computers
We hold academic conference on learning through computers with CIEC (Community for Innovation of Education and learning through Computers and communication networks). This annual conference serves as a place for exchange and learning of education and research using computers.
*As of December 2015, 87 organizations and 814 individuals have joined CIEC.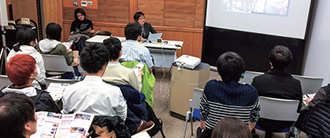 Consultation meeting on foreign language study program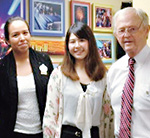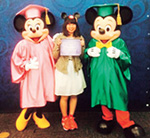 Internship program at Walt Disney World Resort in Florida, US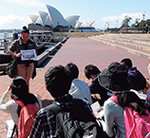 Cross-cultural tour to Sydney, Australia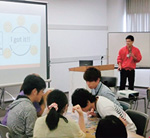 English classes are held before departure. We hold these classes at 60 university co-ops with 8,700 students.
Providing thematic learning and experience


Foreign Language Study Program and Overseas Internship Program

University co-ops hold language trainings, homestay programs abroad, thematic trips, and overseas internship programs, which provide opportunity for students to learn about environment, welfare, history, peace and many other issues. We encourage students to get experience abroad as it will benefit their career.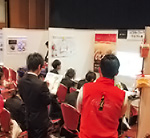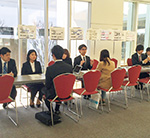 Job hunting supplementary school and consultation corner (Kagoshima University Co-op)
Relieving worries about job hunting through courses and seminars


Job Hunting Assistance

University co-ops support enthusiastic students through various courses and seminars. Senior students who are experienced in job hunting offer advice from their own experiences to junior students. University co-ops also hold seminars such as Job Hunting Supplementary School to make students think about work and know the various industries. University co-ops also hold joint briefing sessions where various companies deliver presentations.
Support for High School Students and Freshmen
University co-ops offer advice on preparation of admission and college life through orientation sessions by senior students
Open Campus and Advice on Life as Freshmen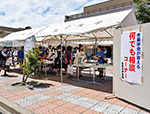 Fukui University Co-op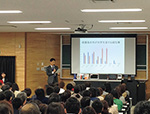 Consultation on housing for students and orientation session for admission preparation (Keio University Co-op)
In open campus, students offer free drinks and written messages of support for high school students and give advice on college life. Senior students also give advice for new students who live alone on housing, goods, furniture and home electronics based on their own experience.
Orientation Sessions for Parents Before Admission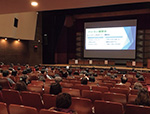 Briefing for admission preparation for students admitted by recommendation and their parents (Iwate University Co-op)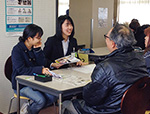 Briefing for admission preparation (Shinshu University Co-op)
University co-ops hold orientation sessions for students with admission by recommendation, students with early admission and parents of students. Senior students, faculty members and co-op staff provide guidance on various things regarding preparation of college life, including living alone, textbooks, teaching materials and computers.
Staff's Voice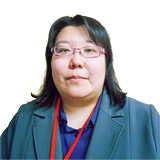 Member's Voice