Business Activities
Stores

Student Smart Cards
Some co-op stores have begun introducing a system where students can use a student card with prepaid feature. There are some co-ops that are commissioned by the university to issue student smart cards.
Students can find what they need at a co-op store
A university co-op store provides goods and services that are necessary for college life. It also sells foodstuff, computers and stationery, textbooks and specialized books for classes and experiments, and also acts as front counter for travel and driving school. A university co-op store also sells original merchandise featuring the university's character.

Activities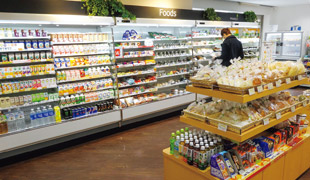 Nagoya University Co-op
On-campus Convenience Store
Groceries for everyday life
A university co-op store operates by a convenience store style. It sells bread, lunch boxes, sweets, beverages and other foodstuff necessary for daily life. Some university co-op stores provide original rice balls and bread created together with members, by cooperating with manufacturers.
---

Keio University Co-op
Co-op Stationery
The best product lineup to support study and research
Co-op stationery merchandise have been developed in order to contribute to study and research activities. Stationeries are prepared to support a wide range of academic activities, from collecting information to making presentation. Many of the products in Co-op Stationery Catalog are compliant with Act on Promoting Green Purchasing.
---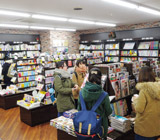 Rakuno Gakuen University Co-op


Obihiro University of Agriculture and Veterinary Medicine Co-op
Bookstores
Textbooks, reference books and magazines are offered at discount
Co-op bookstores have a wide variety of textbooks, reference books and specialized books required for education and research. The books are provided to suit departments and area of research in each university. In addition, co-op bookstores also provide books that can help job hunting and life of students for each season. University co-ops offer a discount on books and magazines to support study and research. Some universities restrict entry to the campus due to measures against infectious diseases. In such universities, the university co-ops accept textbook orders and shipping requests online.
* Some products, such as academic journals, are not discounted.
---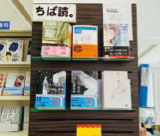 Chiba University Co-op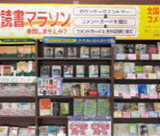 Ritsumeikan Co-op
Reading Marathon
More friends from comments on books
Reading Marathon is an initiative to cultivate the reading habit of students. Currently, there are about 170 stores participating in this initiative with entries from 30,000 students. Students write their comments of a book on a POP card, which is displayed on the store, and then circle of friends among university students is spreading. There are also university co-ops where students voluntarily organize reading activities. Some university co-ops also set up book recommendation corners in stores and publish book review magazines.
---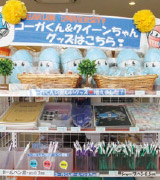 Kogakuin University Co-op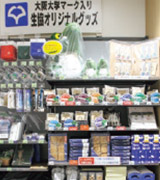 Osaka University Co-op
University Original Merchandise
Many products incorporating characteristics of the university
Sale of original merchandise incorporating unique characteristics of the university is well received by co-op members and faculty. Some of them are sold as the official university merchandise.
---
Co-op New Stores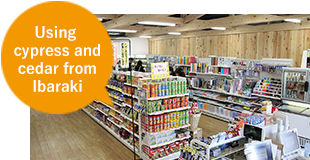 Ibaraki Christian Gakuen University Co-op
Every year we renew and open new stores around Japan.
Ibaraki Christian Gakuen University Co-op was newly opened in 2019.
Due to the redevelopment of the area in front of the station near the university, a new store was opened in April 2019 with the cooperation of the university, near the new main gate directly connected to the station. This store is using a lot of cypress and cedar from Ibaraki Prefecture.
---