Business Activities
Mutual Aid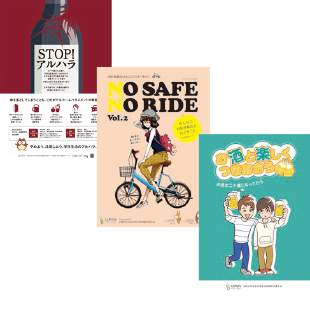 Supporting the good health of students
We support students' university life both physically and mentally by conducting regular checks of health and diet habits of students, proposing how to prevent traffic accident and raising awareness of the dangers of drinking. We also provide a free health counseling service for students, which is available to members of the Student Comprehensive Mutual Insurance, so that they can lead a healthy and fulfilling university life.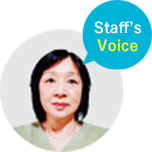 Bringing peace of mind to many people
Yamagata University Co-op
Faculty of Engineering Store & Bookstore
Hiromi Ozeki
I hope less students will feel regret of not joining mutual aid after experiencing emergencies. I hope many students join to protect themselves against emergencies. I will continue to support students so that I can help them turn their anxiety into peace of mind.
Mutual aid to make us feel more secure
Yamagata University
Kojirakawa Campus
Yuya Nakamaru
University students have more freedom, but also more risks. However, instead of being afraid of risks, please challenge yourself by doing various things. Mutual aid is there to support us. If something happens, all members can help each other. Mutual aid offers this warm feeling.


Tanuro, Student Comprehensive Mutual Insurance mascot
Protect yourself against illness, injury, fire, theft, and water leakage
The university co-op mutual insurance support university life 24 hours a day, 365 days a year!
Student Comprehensive Mutual Insurance is an insurance in which approximately 719,000 student members of 211 university cooperatives nationwide help each other.
Student Comprehensive Mutual Insurance(life insurance)
• Hospital visits due to injury are covered from the first day up to 90 days.
• Hospitalization for both illness and injury is covered from the first day up to 200 days.
• Coverage for Proactive Mental Health Treatment If being treated for a psychiatric disorder.
• Extra expenses for returning to school after suffering a severe disability are also covered
• Special clause insurance to support the continued studies in the event of the death of a benefactor.
Tuition and School Expenses Insurance(comprehensive life insurance)


Lead underwriter: Tokio Marine & Nichido Fire Insurance Co., Ltd.
• Supports school expenses in the event that a benefactor dies due to illness or injury, or becomes unable to
 support the student due to severe disability caused by injury.
Examples of school expenses

• Tuition fees, laboratory and practice fees, etc. paid to the university.

• Textbooks and teaching materials as instructed by the university.
Created in June 2020 / 20-TC00477
Personal Liability Insurance for Students


(Students/Children Comprehensive Insurance and Premises/Product Liability Insurance)
Lead underwriter: Mitsui Sumitomo Insurance Company.
• Insurance for compensation accidents during regular classes and daily life
• Includes settlement negotiation service for compensation accidents in Japan.
 * Excludes accidents involving damage to reputation or invasion of privacy.
+ Special clause for persons living alone is available


* A student cannot join only the "special clause for persons living alone"(only available in package).

• Tenant liability insurance for landlords(with settlement negotiation service)and insurance for household
 goods

• Injury and illness insurance for hospitalization for three days or more and expenses for relatives to come to
 the hospital (parents transportation expenses insurance)
Created in June 2020 / B20-100631 / Expiration date: April 1, 2022
For more information, please visit the University Co-operatives Mutual Aid Federation website.
Inquiries
For inquiries, please contact your university co-op, or call the University Co-op Mutual Aid and Insurance Support Dial at 0120-335-770
Activities
Health Check and Mental Health Care
Supporting physically and mentally
In order to help students stay healthy during their university life, we offer a variety of programs related to the body and mind. At the dietary counseling session by a registered dietitian, we check students' dietary habits and give advice on how to eat to improve nutritional balance.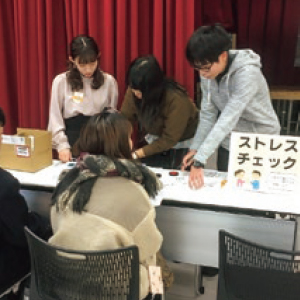 Stress check(Otaru University of Commerce Co-op)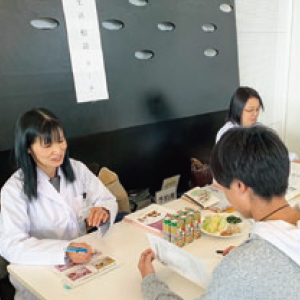 Dietary consultation(Kogakuin University Co-op)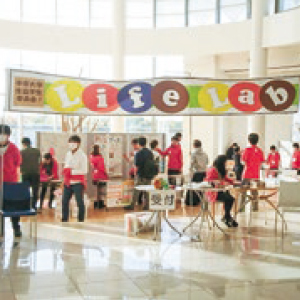 Life Lab(Chukyo University Co-op)
---
Study Session and Reports on Benefits Cases
Learning from the actual cases of benefits given
We report on the status of mutual aid payments, and call for prevention of illnesses and injuries that are common among students using "Benefit Boards", posters and booklets. In addition, we are working on preventive activities and raising awareness based on examples of mutual aid benefits and the "Tasukeai Questionnaire" from recipients.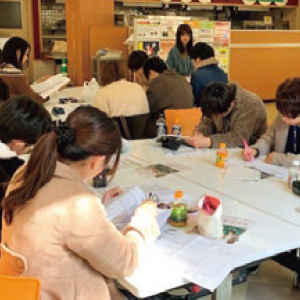 Study session on benefits(Kumamoto University Co-op)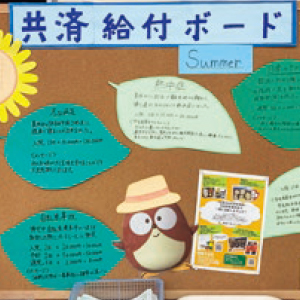 Benefits board(Tottori University Co-op)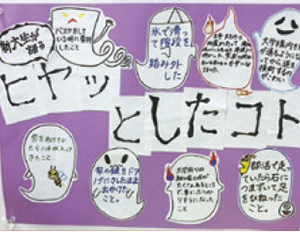 Poster(Niigata University Co-op)
---
Bicycle and Safe-driving Awareness
Preventing accidents and injuries
In bicycle accidents, not only a student will injure himself/herself, but he/she can also be a person who caused damage. To prevent this from happening, we are working on bicycle etiquette training and bicycle inspection projects.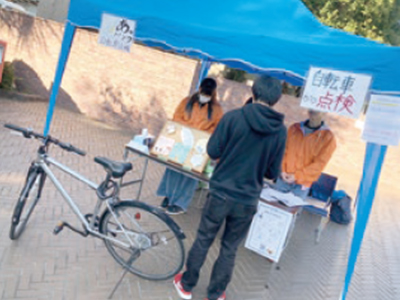 Bicycle inspection(Yamanashi University Co-op)
---
Preventing Drinking in One Go and Alcohol Abuse
Learning how to get along well with alcohol
A student can start to drink his/her first drink after turning 20. We hold alcohol patch test that determines whether a person has a strong or weak tendency against alcohol. We also conduct educational activities on how to drink alcohol and how to prevent alcohol-related accidents.
* Law prohibits under-age drinking.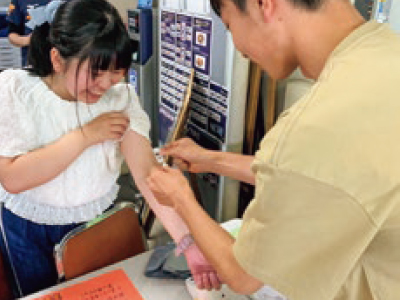 Alcohol patch test(Ibaraki University Co-op)
---
For more information, please visit the University Co-operatives Mutual Aid Federation website.
---